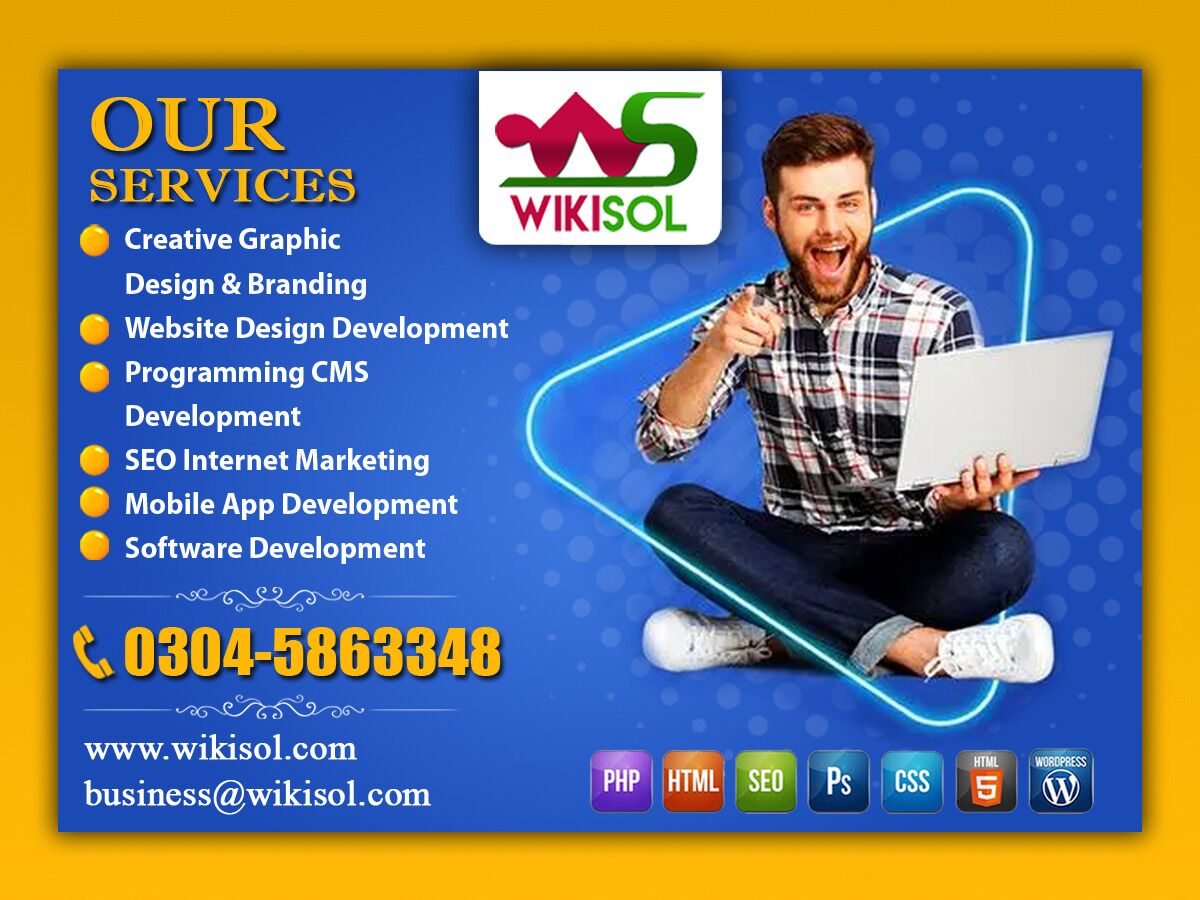 Introduction
We are a well-known software development firm based in Islamabad, Pakistan. Wikisol is a small and mid-sized business IT solutions, website development, website design, and internet marketing company. Web Design, Web Development, Mobile Applications (Android/iOS), and Ecommerce Solutions are our specialties. We deliver software and solutions to businesses of all sizes and across all industries.
Wikisol places a premium on the quality and timeliness of its services. We deliver personalized and cost-effective solutions. Nothing is impossible for us, and the sky is the limit. As a result, we continue to work smartly and strive to develop ourselves.
In Islamabad, there is a software house.
Wikisol Technologies is a major software development company based in Islamabad, Pakistan. We provide unique and versatile turnkey solutions for website design, development, and search engine marketing in Islamabad, Pakistan, to suit the ever-growing need and requirements of our loyal customers all over the world. To provide the highest quality IT services, the firm's divisions act as consultants to one another.
Wikisol offers experience with mobile app development, search engine optimization, digital marketing, and custom website design and development. Wikisol (Software House in Islamabad, Pakistan) is now well-known and regarded as one of the most well-established Website Designing and Development Software companies in Islamabad, Pakistan, capable of quickly serving its customers.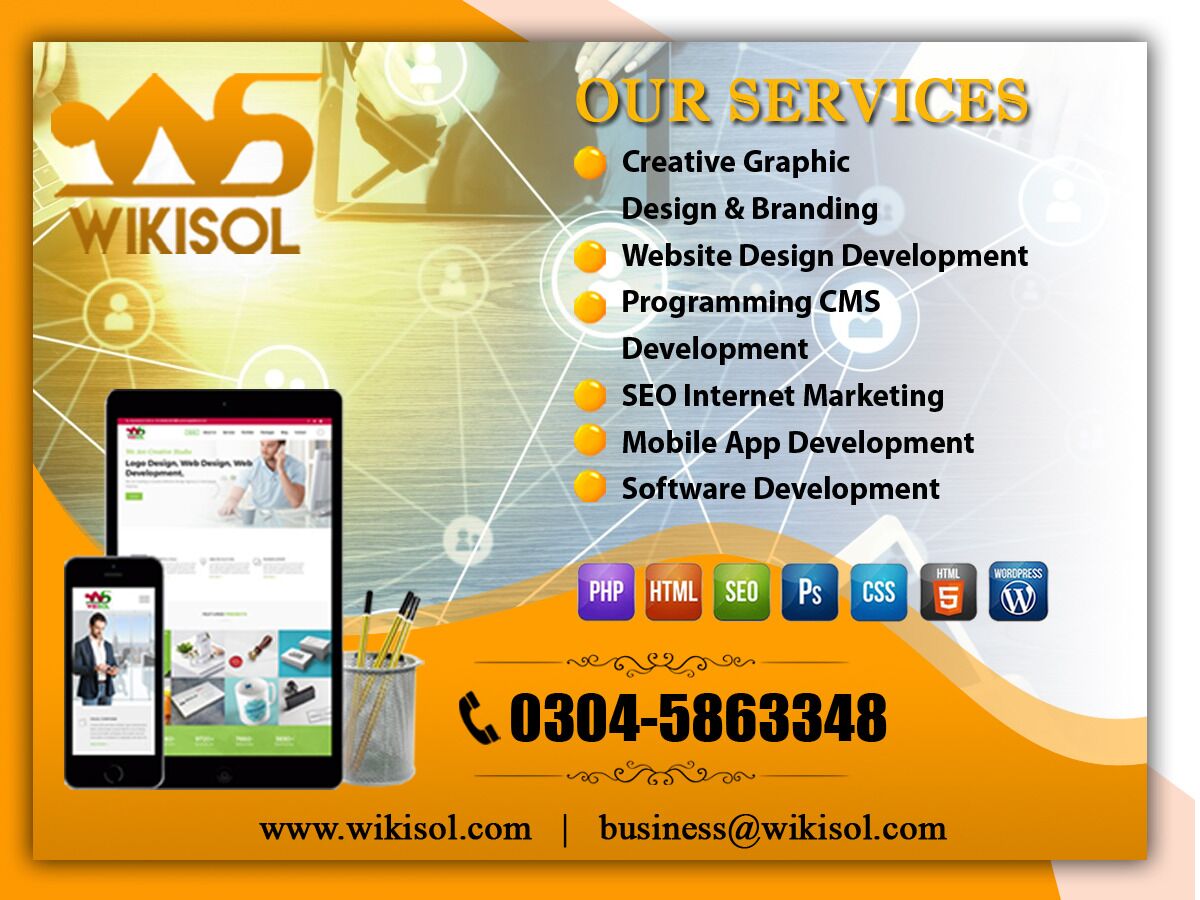 Our Services
DEVELOPMENT OF THE INTERNET
It takes skill to convert a design to tidy code. Our web development expertise can transform your designs to HTML/CSS, JavaScript, or a content management system (CMS). We bring your ideas to life.
DEVELOPMENT OF APPLICATIONS
We specialize in creating high-quality mobile app development solutions. "A mobile app will have a significant impact on your digital operations, and it will completely transform your organization."
MARKETING IN THE DIGITAL AGE
We specialize in providing top SEO services to help you improve your website's rating. Our SEO experts are putting our clients' websites on the first page of Google.
SOLUTIONS FOR BUSINESS
Do you want to create a one-of-a-kind design experience? Our site designers can create the most incredible digital experience for your product or service.
SEO
We offer a wide range of SEO services, including on-page and off-page optimization. Our professionals conduct both automatic and manual market research to assist you to improve your services and rank your website higher in search results.
WHY SHOULD YOU CHOOSE US?
EXPERIENCE
We handle and build everything from scratch to something great that helps you in your business, thanks to our more than ten years of experience.
SATISFACTION GUARANTEED
Wikisol always provides services to the best of our ability and continues to do so until our customers are completely satisfied.
SERVICE WITH CREATIVITY
Wikisol does not only offer standard services; we also want our customers to have an out-of-the-box experience.
STEPS; How does it work?
BRANDS ARE CREATED BY US.
We don't just make websites; we also make brands. We start from the beginning.
SUPPORT IS AVAILABLE 24 HOURS A DAY
During the day, we take your calls. Email help is available 24 hours a day, 7 days a week.
OUR MISSION IS TO COMPLETE YOUR TASK.
We always over-deliver, no matter what you have to offer. Our team is dedicated to providing the best service possible.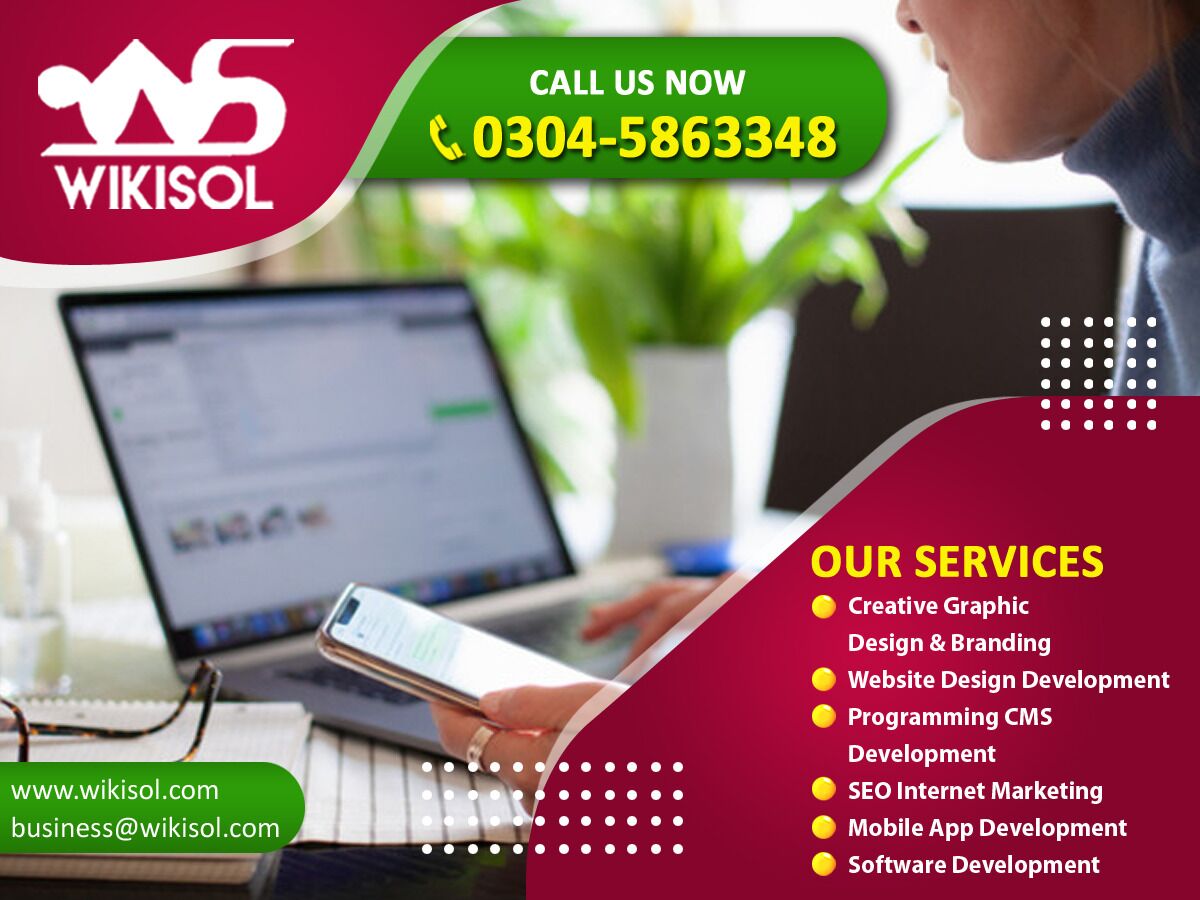 Conclusion
Our goal is to give competent service at the most affordable costs possible. Wikisol Software House in Islamabad is constantly aiming to increase the efficiency and productivity of its IT services to provide the best degree of customer satisfaction. Our objective is to create best-in-class, creative, and original software solutions that can handle all of our client's day-to-day business difficulties.